Healthy eating is a struggle. There's the planning. The shopping. The meal planning (See some extra tips on that here). And then the worst of all: the total bill. It doesn't have to be this hard!
I'm always looking for ways to reduce my grocery bill as it is the main bill that I can completely control. I used to spend over $200 per trip to the store without a second thought. Now, I routinely keep my groceries to under $75 a week. How? Read on!
The first thing I do is look at the sales ad for my supermarket. I like Kroger and Aldi. Kroger has great sales and their loyalty card offers perks such as free items to download on Fridays, manager's specials and rebates on gas. Aldi has the cheapest produce in town. So I usually see who has the best deals that week and then decide on one store.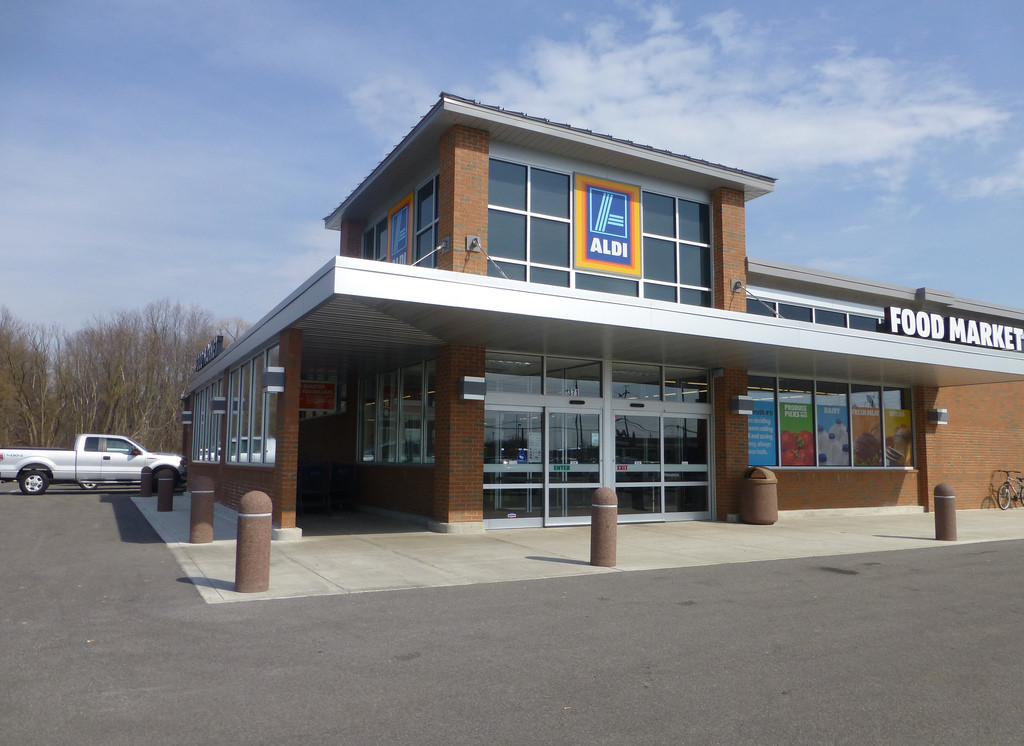 I circle all of the really great deals on meat and produce. One of the big keys I have in keeping on a budget is to limit (or preferably eliminate) processed foods. They just cost so much and hardly ever offer any great nutrition. There are a few things I'll buy (mostly for my husband) to make our lives easier. But that's only if it's a good deal and doesn't break the budget.
I then think about what meals I can make with the items that are on sale. Can I make 7 breakfasts, lunches and dinners out of that? What about snacks? I make a rough meal plan out of this to make sure I won't get started on dinner just to realize I have no side dish, etc.
Once I hit the store, I shop the outer perimeter. This is where the majority of the healthy foods are located. One thing I will do is check the areas where they have the "manager's specials:" those items that have been reduced for a quick sale. Many times I have been able to substitute meats, veggies, milk etc. with much cheaper items. On a recent trip, I found 1 lb 80/20 ground beef chubs for $0.50!!! You better believe I stocked up!
After I get enough meat to make the required amount of meals, I make sure to spend the majority of my time in the produce department. Produce is relatively cheap and with all that fiber and nutrition, it can fill in a meal in a hurry! If most of your cart is full of fruits and veggies, your budget will stretch very far! The main thing is to try and buy seasonally and on sale.
In addition to the grocery store, another great place to find healthy foods on a budget is the farmer's market- or, if you're lucky, right from the farmer! CSAs are often available to purchase produce directly from your local farmer where you can expect regular deliveries to your home or farmer's market throughout the entire growing season. There are also meat and dairy CSA programs as well. You pay a set share and reap the successful harvests all year!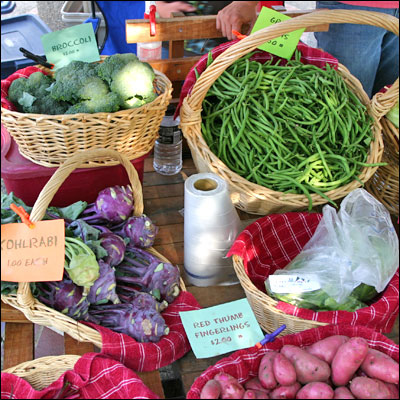 The final step is to make sure you are cooking up all this great food yourself! Make sure your menu plan accounts for the activities you have going on during the week. Don't plan on roasting a chicken if your kids have soccer practice and you'll be late getting in- make that a slow cooker night! Having a couple of quick meals, slow-cooker meals and planned leftovers can be a lifesaver!
So in summary, the 5 tips for saving on healthy eating:
– Shop the sales
– Use the Manager's Specials or shop direct from the farmer
– Make sure you have everything you need by creating a meal plan
– Buy lots of produce, supplement with meat and dairy and avoid processed foods
– Have a plan in place for the nights you know you aren't going to have time to cook
I hope these tips help you as they have helped me. Eating healthfully while maintaining a budget can be daunting, but having a plan and knowing how to tweak it is all it takes to make it work for you and your family!